Ozo who was evicted last night has continued to generate a lot of reactions.
News Rain has gathered that the eviction of Ozo in the ongoing Big Brother Naija TV show has continued to generate reactions from celebrities as well as other fans of the show.
This is coupled with the Nengi's breakdown after Ozo's eviction. Nengi, one of the 5 housemates who are still currently in the show is believed to have a personal affection for Ozo.
In the last Eviction on Sunday, two housemates, Ozo and Trickytee were evicted from the Lockdown house after scoring lowest votes from fans which left five housemates behind including Nengi to tackle for the grand prize valued N85 million.
Meanwhile, it is widely reported that following Ozo's eviction, Nengi, who was allegedly his love interest, broke down in tears.
This has subsequently generated reactions from notable celebrities and fans of the TV show.
News Rain in this regard brings some of the reactions as recorded on social media.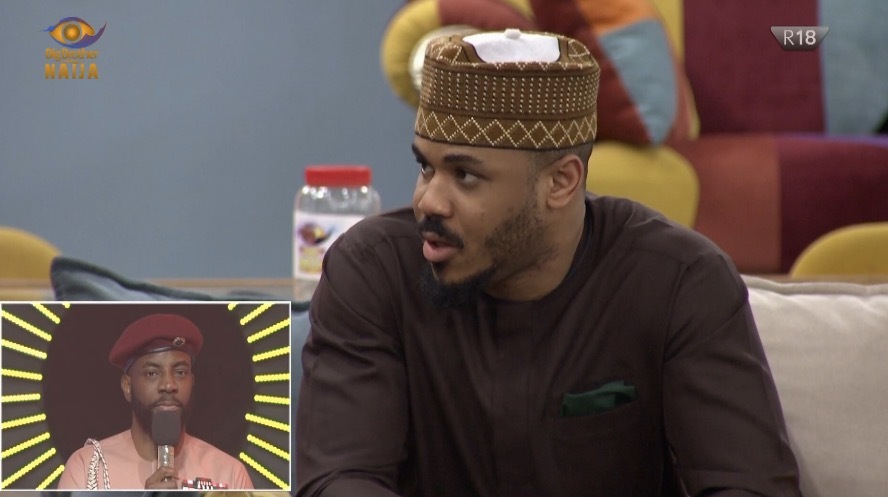 How Ozo's Eviction Generated Reactions.
Don Jazzy, Uti Nwachukwu, Stephanie Coker are some of the celebrities who took to their Twitter handles to react.
Don Jazzy via his Twitter
@DonJazzy wrote:
"Such a great guy, Ozo. Ozo really likes Nengi. Period. Bbnaija."
Also a TV host, Uti Nwachukwu @Uti Uwachukwu, stated:
"Forget! Bbnaija Ozo is a COMPLETE LOYAL GENTLEMAN. Any woman would be blessed to have him as a partner.
"It's just sad that we live in a world that celebrates & condones Toxic Masculinity.
"A compassionate and emotional man is a rare gem and should be applauded. Well done Ozo."
And Stephanie Coker
@StephanieCoker, said: "I actually think Ozo is truly in love with Nengi. Awwwww, Ozo really likes Nengi. Never seen this kind of departure. Nengi it's ok."
In the same vein a good number of fans reacted:
@opeehyny, "Ozo will make a good lover, he is very soft-hearted, so he needs someone like Nengi, I hope the person she is holding it down for is worth it."
@samuik, "Nengi fans actually deceived team Ozo into thinking they were voting and Dora will be leaving. Even with all the apologies from Ozo camp."
@iamfiyboy, "If I was Nengi, even if I wasn't the type to cry, I would have cried when Ozo left, I even almost cried. Good men are so hard to find, who will tell people to take care of me when he's gone and that he loves me."
@reggie, "If I had said earlier that Ozo is coming home, people would have dragged me on this street and say because I am an Elites but when Biggie told Nengi that two people can visit her, then I knew Ozo was coming home. Biggie just wanted Ozo to spend the rest of the moments with Nengi because of the bad news."
@Balogunby, "Nengi likes being free with everyone around her especially guys. Ozo mistook it for love which isn't a bad thing. So after the house, they might not be that close."
@Ayobankole, "Ozo was in a contest to win N85m that could change his life forever. Whilst his relatives were busy campaigning hard for him to win, he was busy losing focus and turned his brand to a laughing stock. May we never lose focus in our race for success."
It will be recalled that the eviction last Sunday, leaves five housemates, Nengi, Laycon, Vee and Neo to compete for the N85 million grand prize.